St. Paul's Lutheran Church Food Pantry celebrated their 40th Anniversary on September 25, 2022
To make a donation to St. Paul's Lutheran Church Food Pantry, please click on the following link:  Donate Now
St. Paul's Food Pantry has been serving clients since September of 1982. We are currently serving an average of  120 families every Tuesday.  The food that is distributed comes mostly from York County Food Bank and Central Penn Food Bank.  In addition, we have established relationships with Panera Bread for bread and baked goods, and Hill-N- Dale Egg Farm for fresh eggs.  We also value the donations made by our members of either food or money.  Also, the Unitarian Universalist Congregation of York can be found working in their garden each year to provide our pantry with fresh garden produce such as tomatoes, cucumbers, peppers, collard greens, etc.
The pantry operates totally with volunteers.  Our largest cadre of volunteers are the folks who help with distribution each Tuesday morning, 9:45 – 11:30. Other volunteer opportunities include picking up from Panera Monday evenings, picking up from Hill-N-Dale Egg Farm once a month, helping with deliveries Thursday mornings twice a month, helping to restock the distribution area, and learning to work with the food banks to order food and maintain inventory.  Volunteers are needed Tuesday mornings to help our neighbors shop.  This is especially needed during the summer months.  Middle school, High school and college students are welcome.  Call Teresa Rohrbaugh or the church office (717)843-7155 to volunteer.,  New volunteers are always welcome.  Thank you Pantry Volunteers!
Should you wish to volunteer in any way, please feel free to contact one of the following:
Teresa Rohrbaugh – oversees Tuesday distributions and Panera
Janet & Larry Moore – helps with ordering and maintaining inventory, deliveries, Hill-N-Dale Egg Farm
Patty Snyder – helps with ordering and maintaining inventory, deliveries, restocking distribution room
The church office can provide contact information:  717-843-8155
Thanksgiving in the Pantry – Each year our preschool families collect food for our shoppers who come to the pantry.  The number of shoppers has tripled since 2019.  You can help the preschool families in their collection by donating the following items for November 12.

Items needed: Stuffing mix, canned sweet potatoes, instant potatoes.  We also need paper grocery bags with handles and plastic bags.

Money donations are gratefully accepted. Please place cash or check in a "special" envelope marked "Pantry".
Thank you for your donations of food, money, paper/plastic bags, and your time.
Our leaders from St. Paul's Food Pantry attended the annual York County Food Bank Summit in September.  During this inspiring day they heard speakers and made contacts with other food ministries in York County.  The Keynote address was given by author and hunger ministry leader Katie S. Martin.  Her book entitled Reinventing Food Banks and Pantries gives new tools to end hunger.  They are excited to talk about and implement some of the strategies she suggests.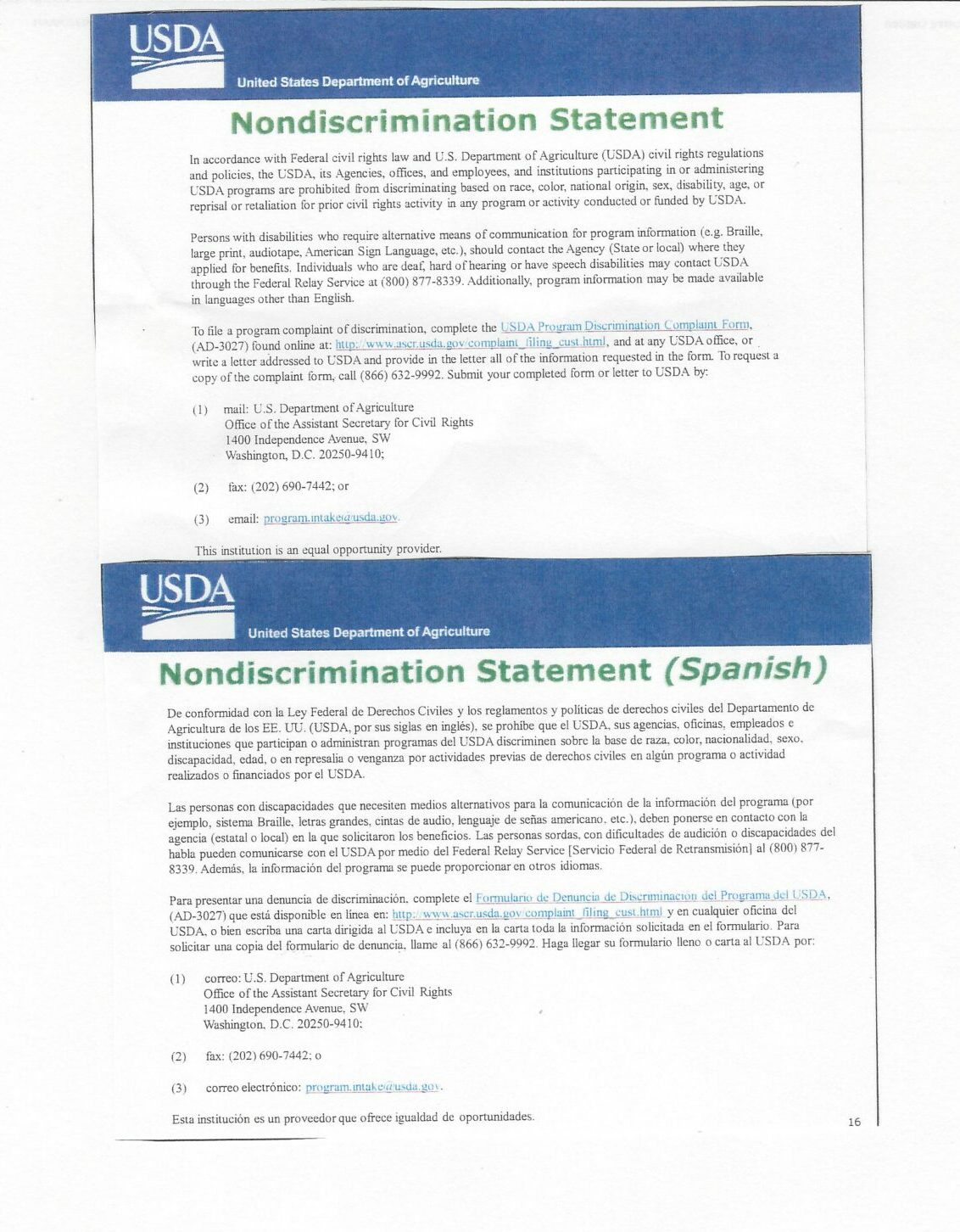 " The Lord will guide you continually, and satisfy your needs in parched places, and make your bones strong; and you shall be like a watered garden, like a spring of water, whose waters never fail."    Isiah 58:11