Our dedicated staff works collaboratively to bear witness to Christ Jesus.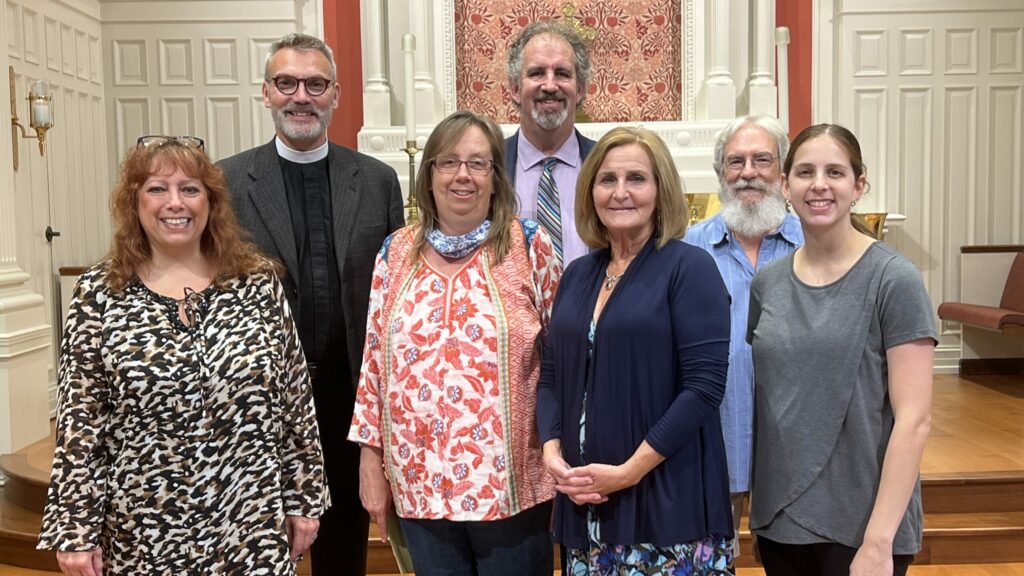 Pastor – The Rev. Stanley D. Reep – stpaulsyork@comcast.net
Secretary – Patee Pizzirusso – stpaulsyork@comcast.net
Children and Youth Ministry – Kelly Moore-Spencer – kmoorespencer.stpaulsyork@comcast.net
Organist and Choir Director – Victor Fields – vfields.stpaulsyork@comcast.net
Children Choirs Director –  Julianna Jones – jjones.stpaulsyork@comcast.net
Bell Choirs Director – Leah McComas – lmccomas.stpaulsyork@gmail.com
Sexton – Ted Weikert – stpaulsyork@comcast.net
Preschool Director – Deb Becker, website: www.stpaulspreschoolyork.com
Website Administrator – Earline Jones – eljones2@comcast.net
Congregational committees assist the staff in all areas through oversight and representation at Council meetings.
Church Council is made up of 12 members, elected by the congregation for staggered 3 year terms, plus the Treasurer. Each acts as liaison to a committee or committees so that every committee has an advocate and a voice on Council as we go about God's daily work within the Church and in the community.
St. Paul's standing committees are:  Benevolence, Christian Education, Columbarium, Fellowship, Finance, Property, Scholarship, Social Ministry, Staff Parish, Stewardship, Witness, Worship and Arts, Nominating.  Special committees meeting as needed are: By-laws, Archives and Sabbatical.