Welcome to

St. Paul's Lutheran Church

Founded in 1836, St. Paul's is a congregation of the Evangelical Lutheran Church in America (ELCA). We're located at the corner of South George Street and Springettsbury Avenue in York, PA.
Our mission is to Teach the World that God is Love.
We do this through worship, music, education, fellowship, and service. In addition to our normal worship services, there are children and adult Sunday School classes, St. Paul's Preschool, pantry, and so much more. There is a wide variety of Fellowship activities. We serve the York community, our sister congregation in Mpuguso, Tanzania and the LWR.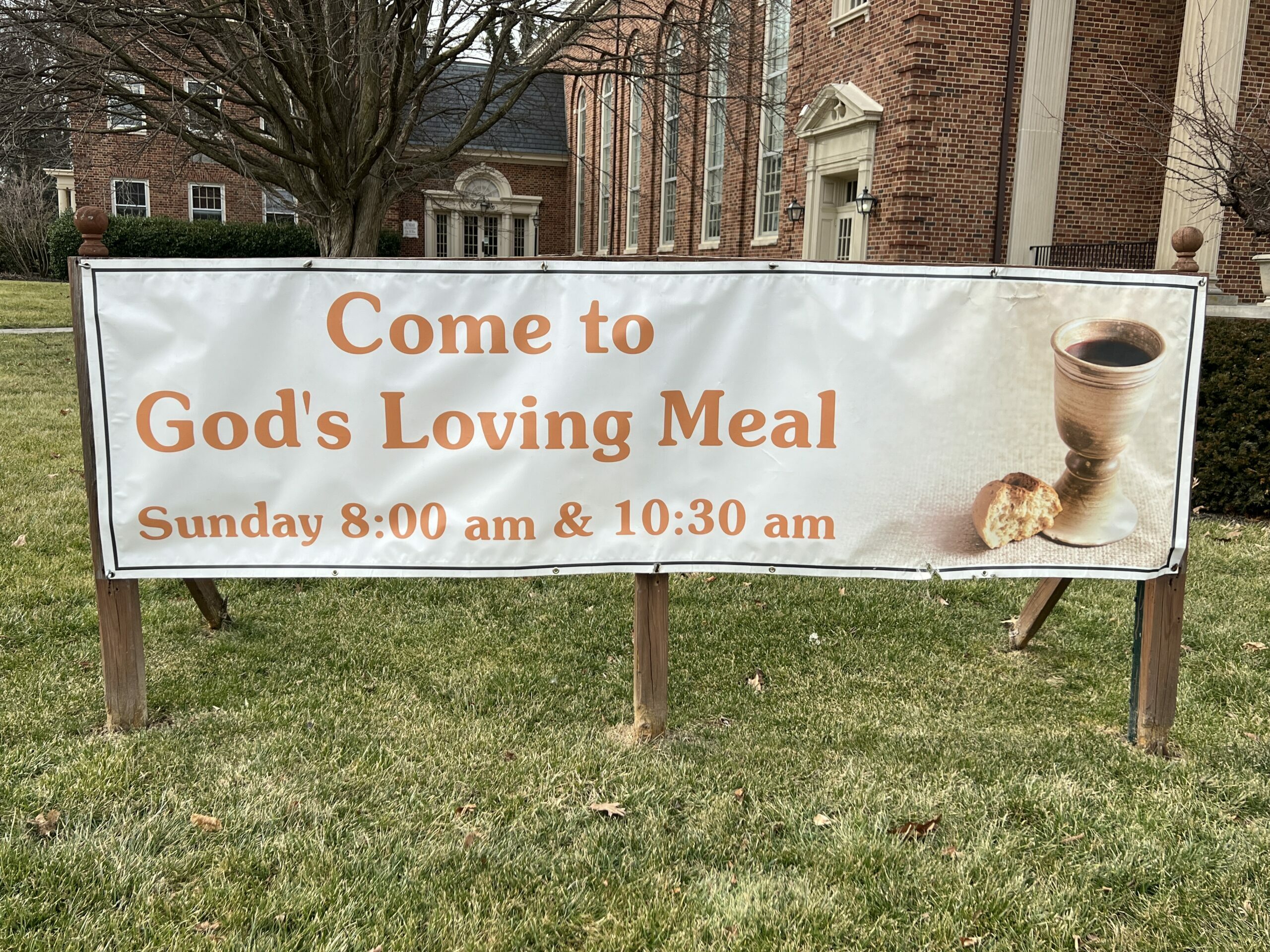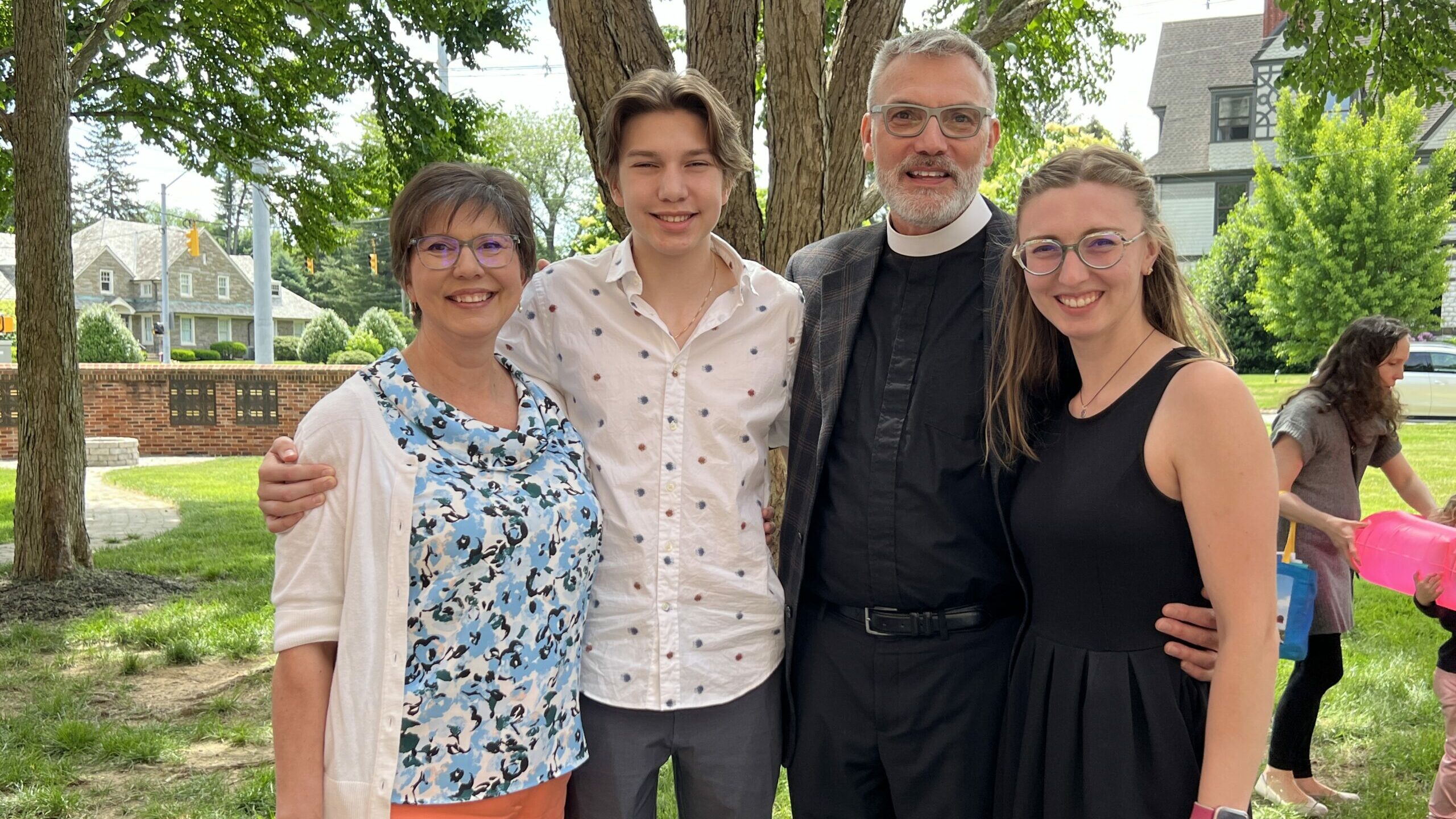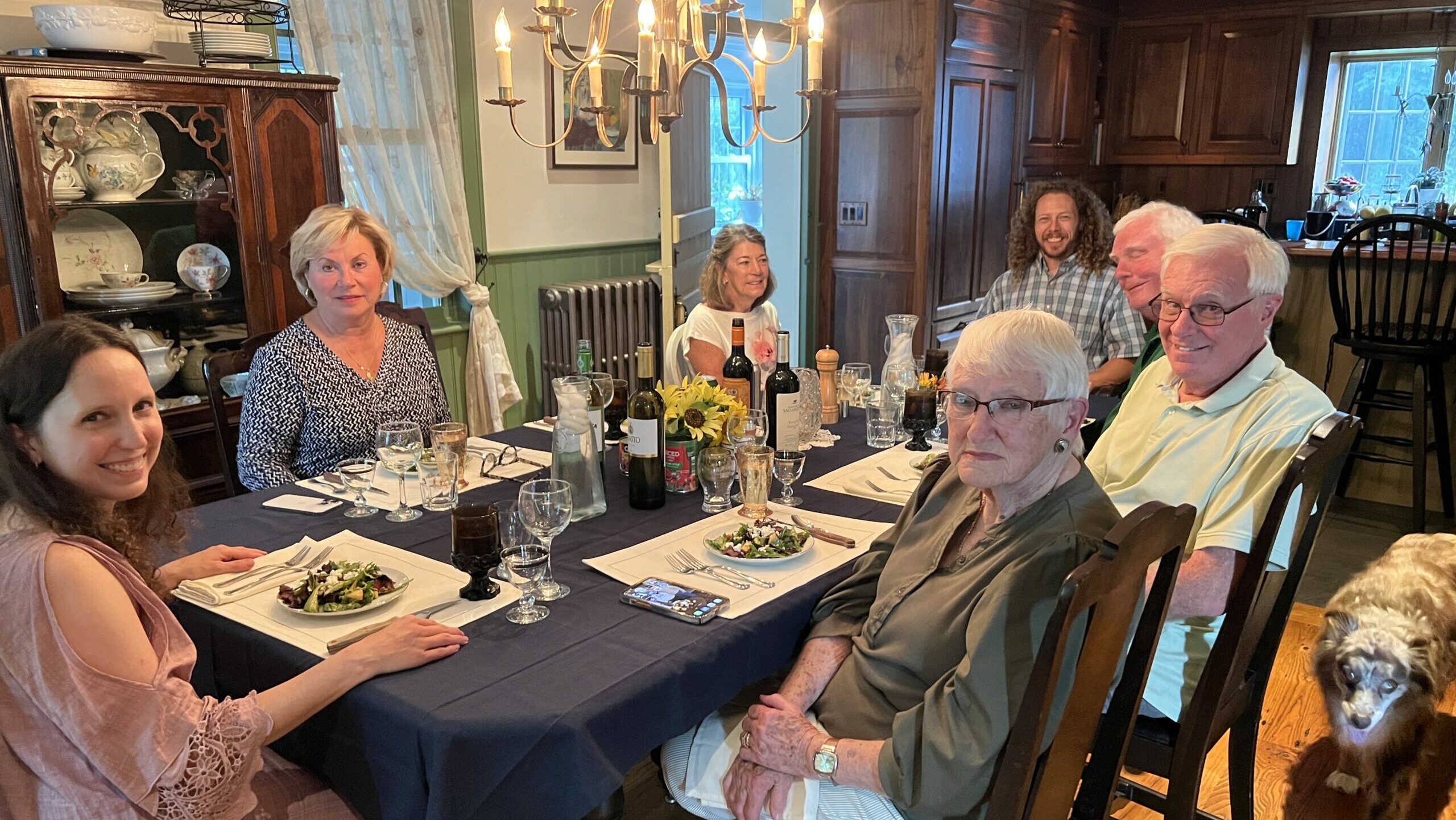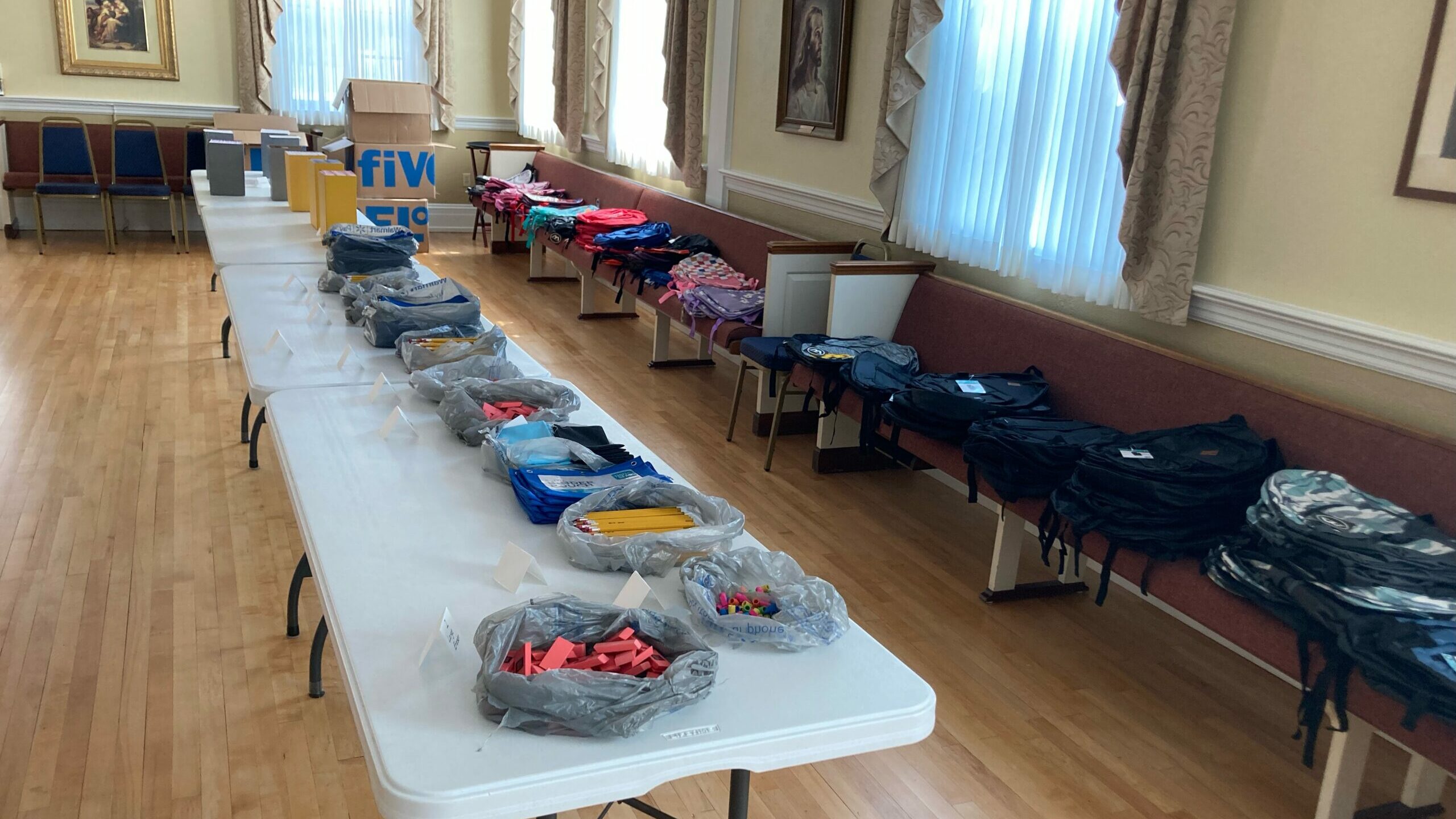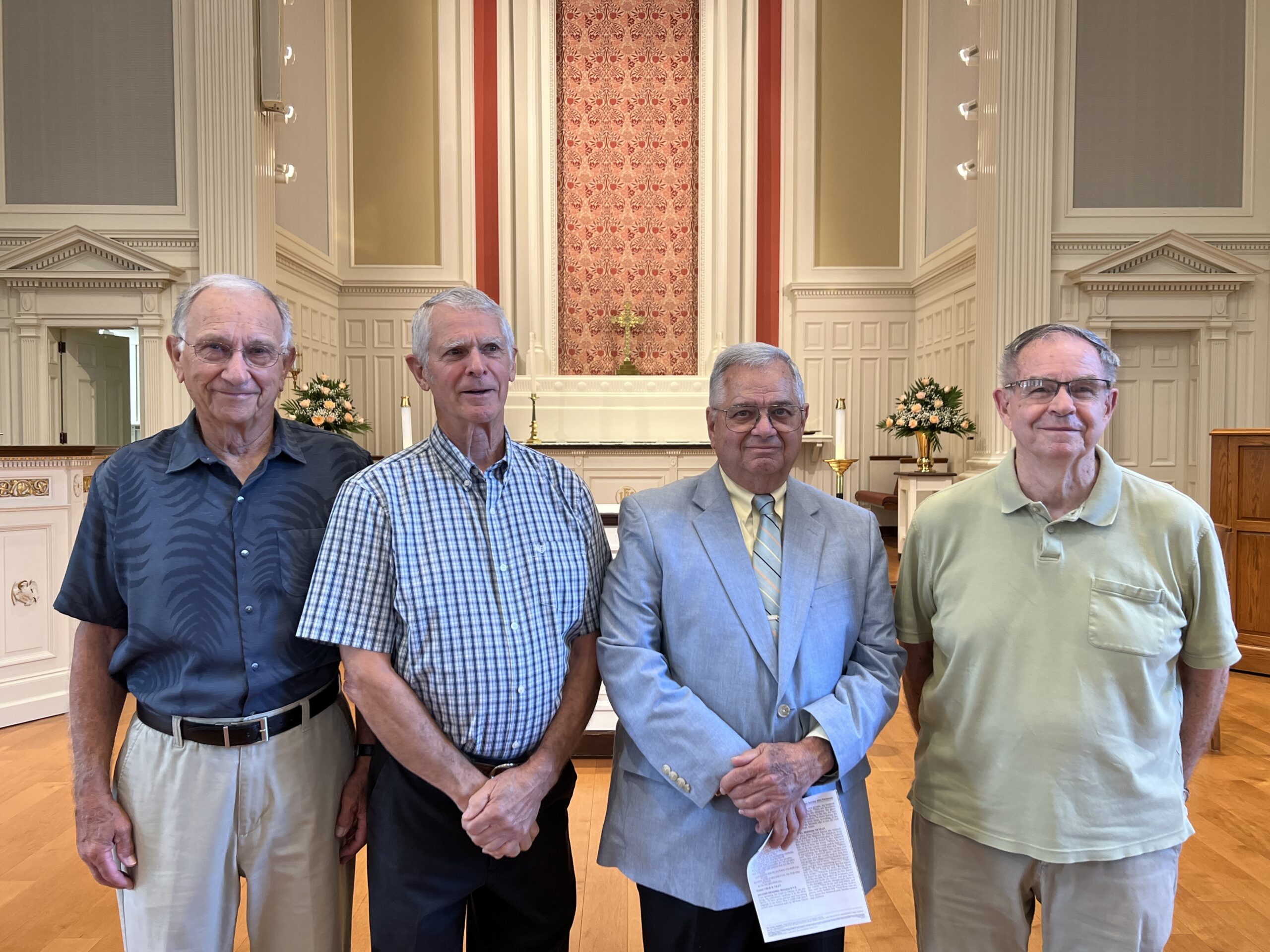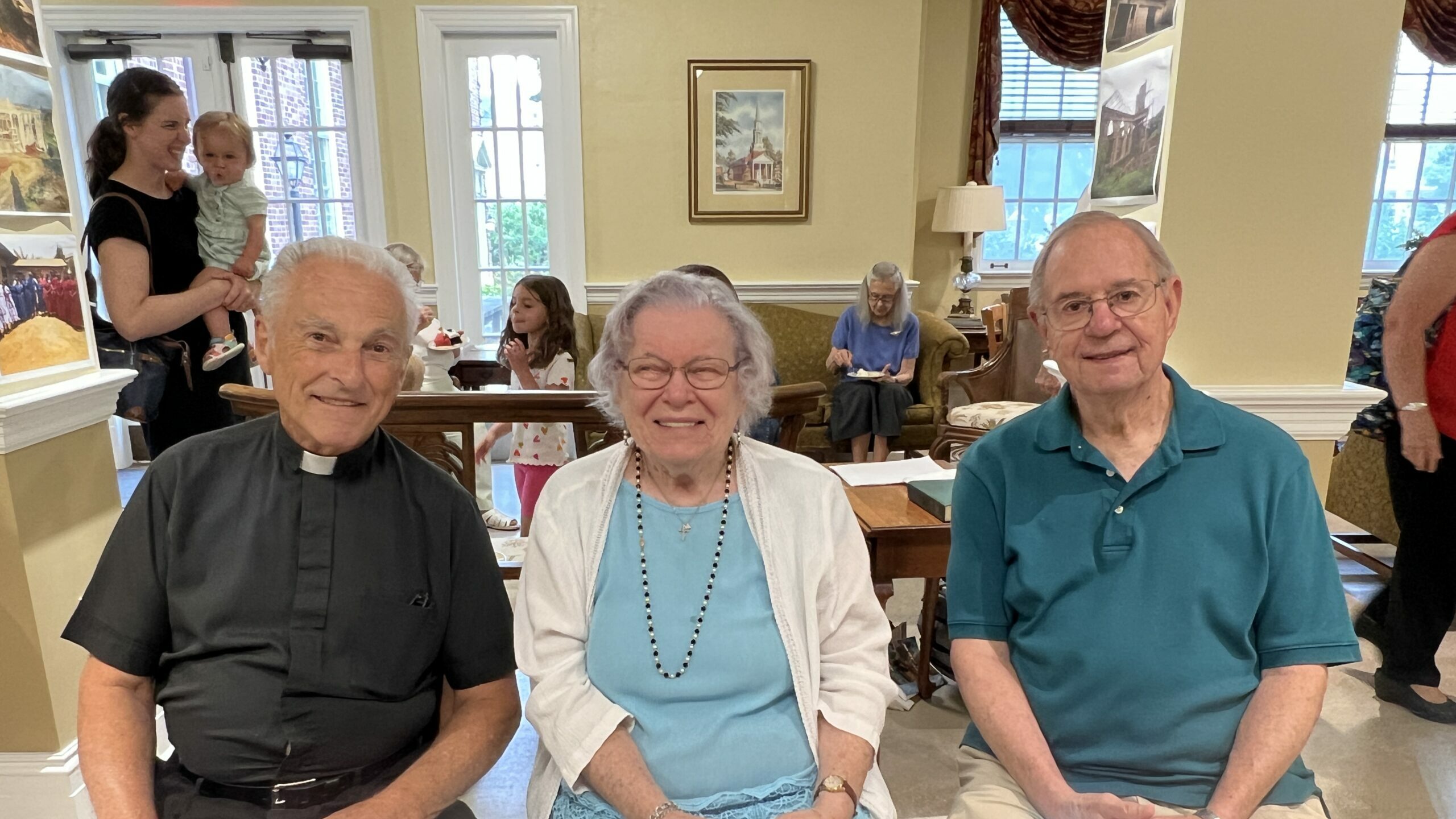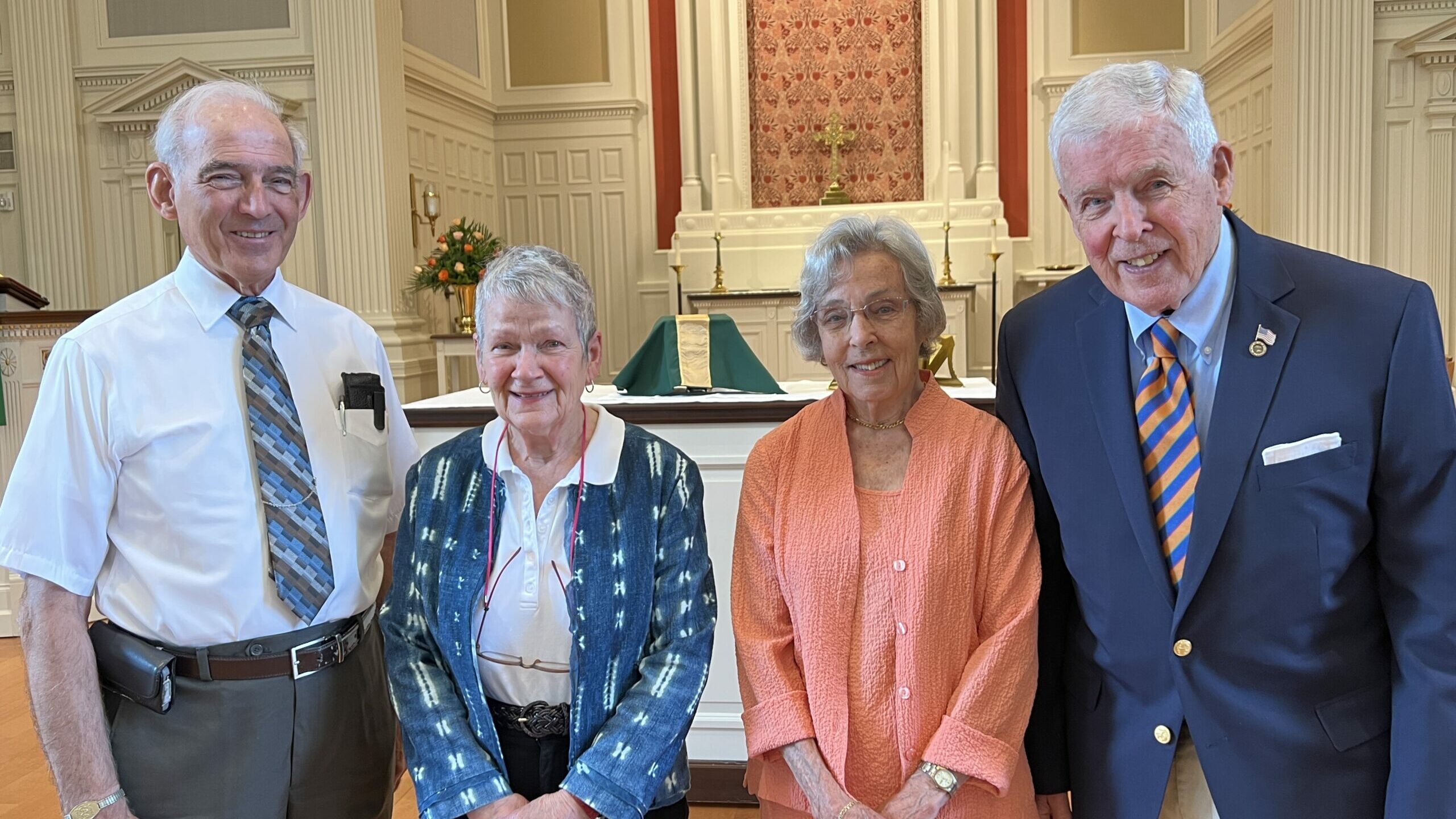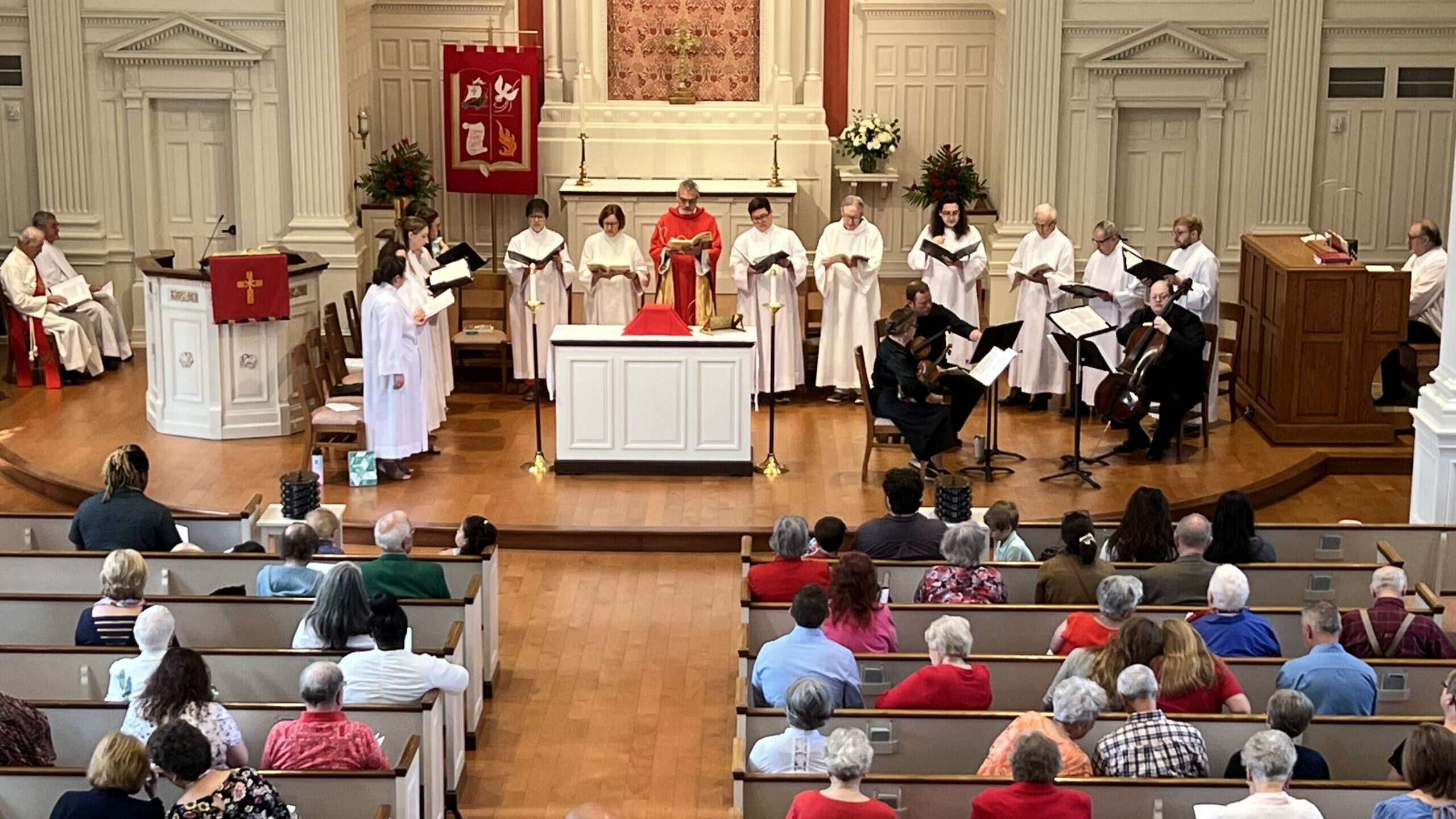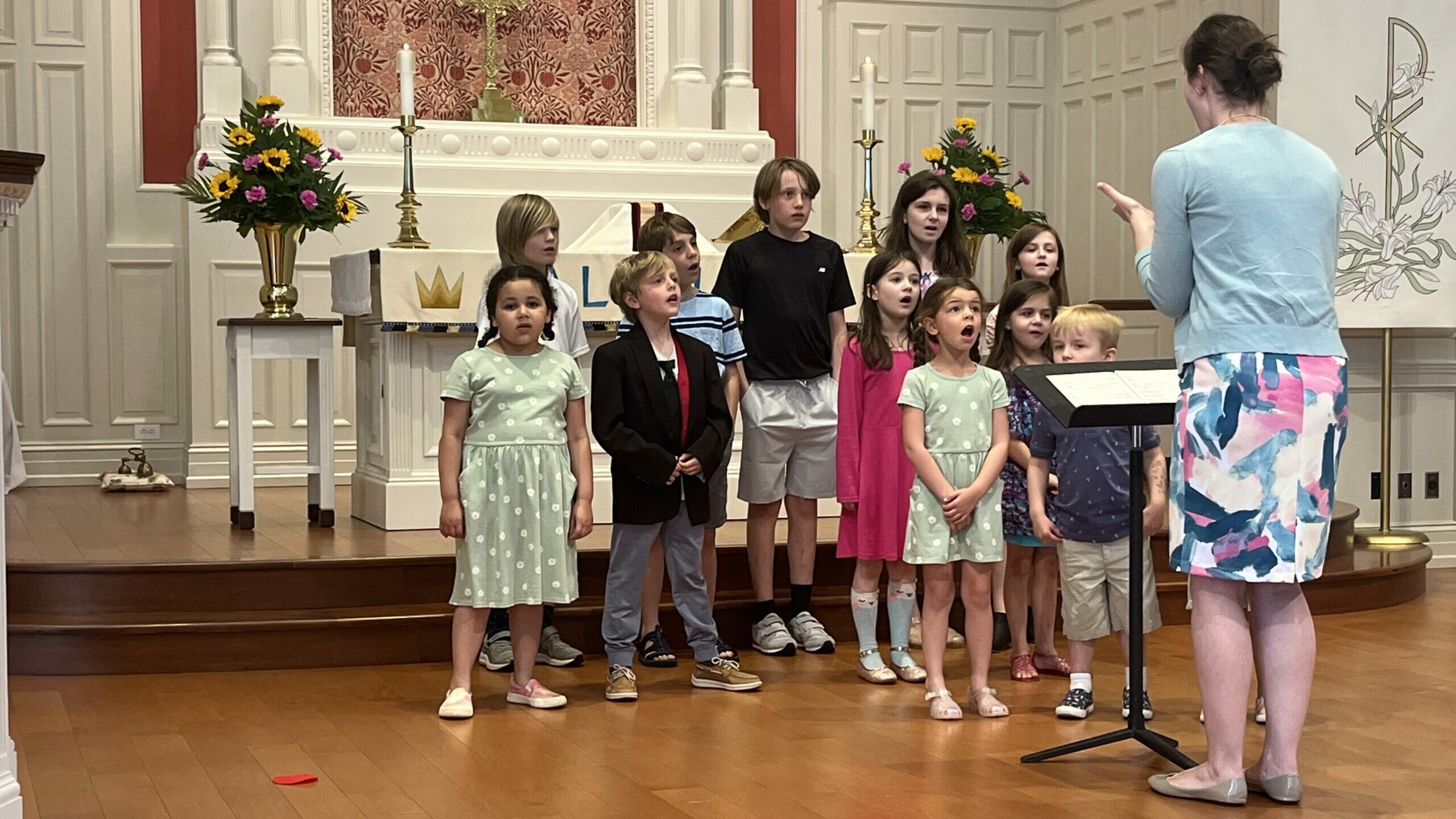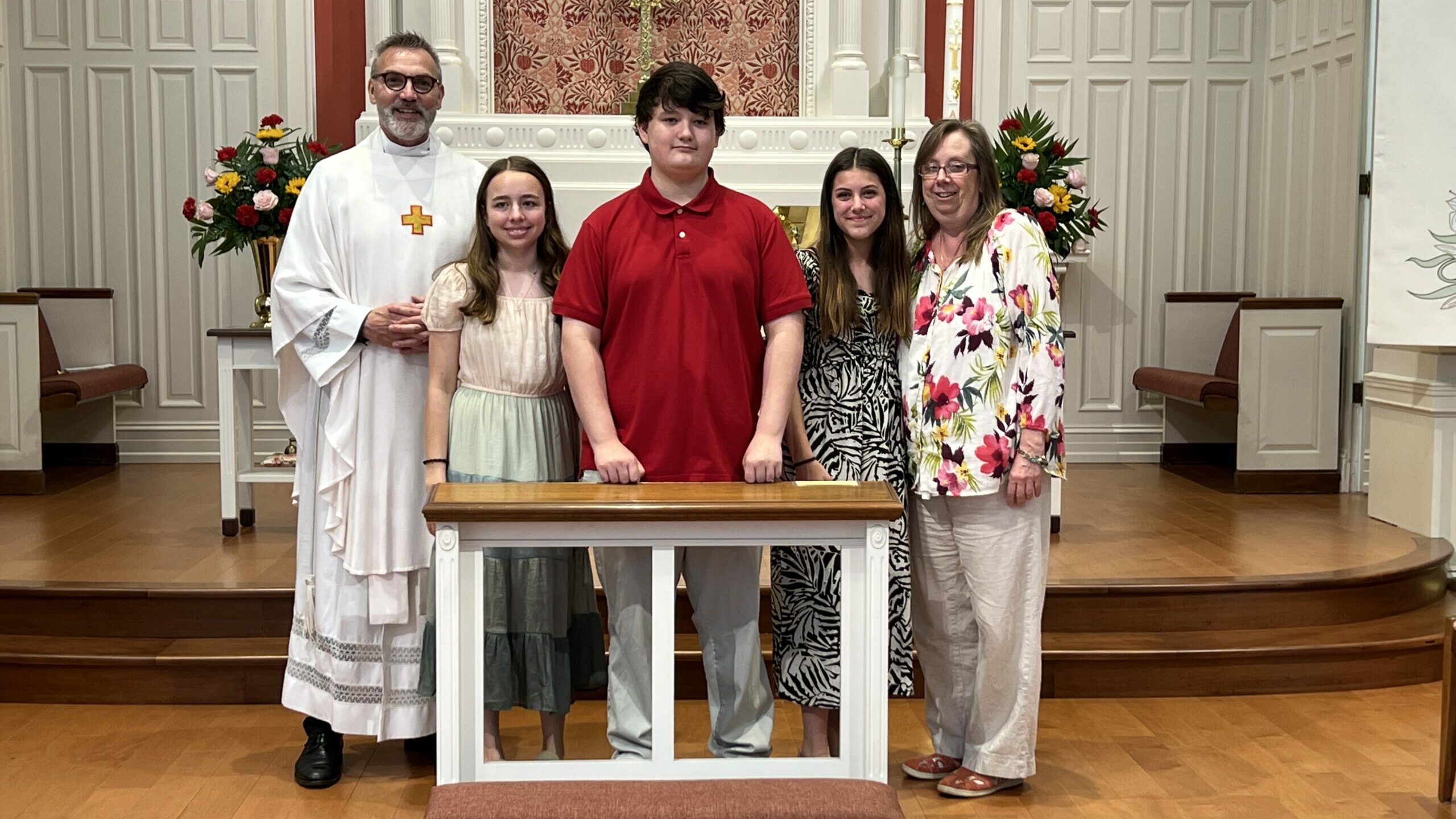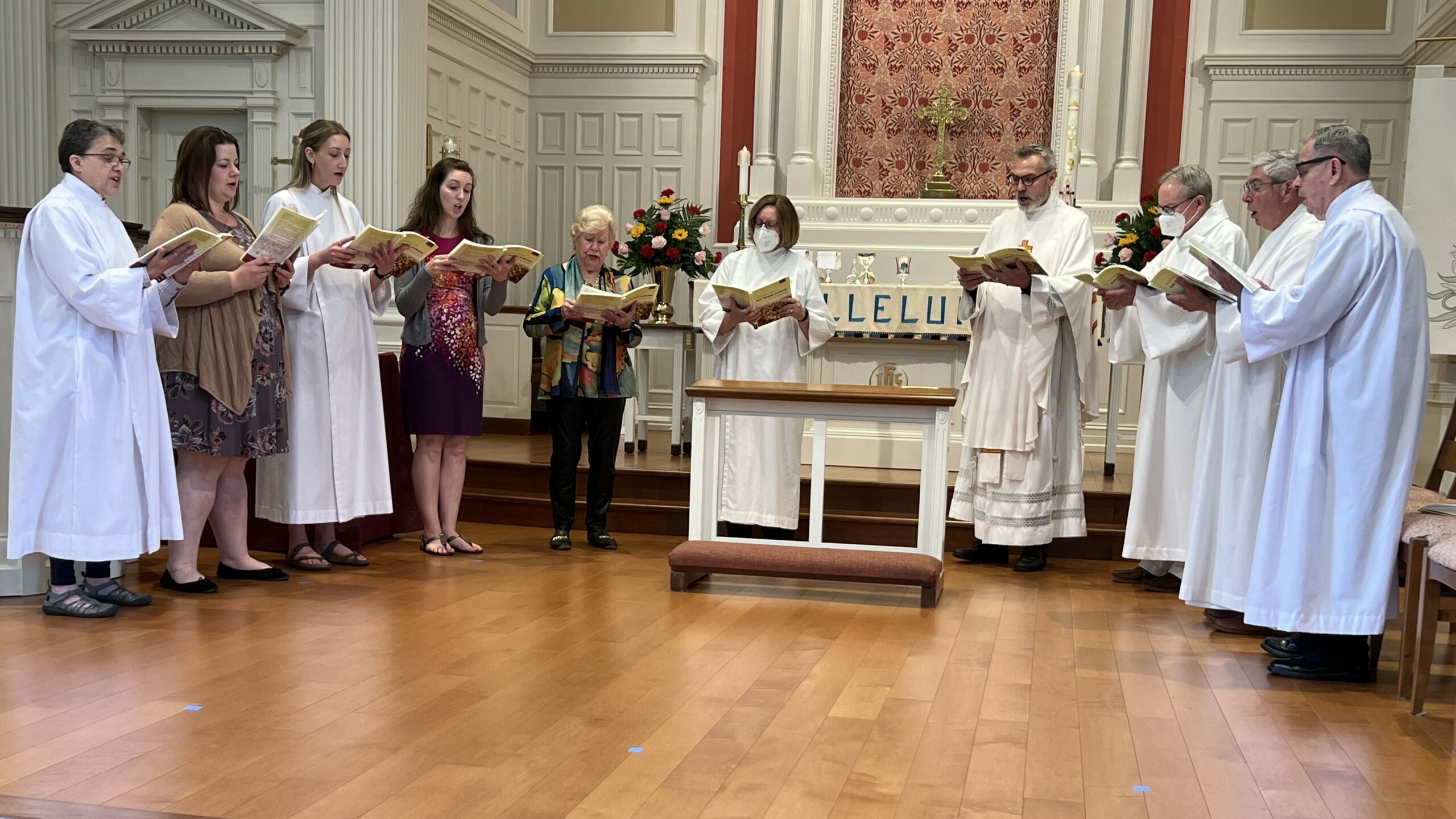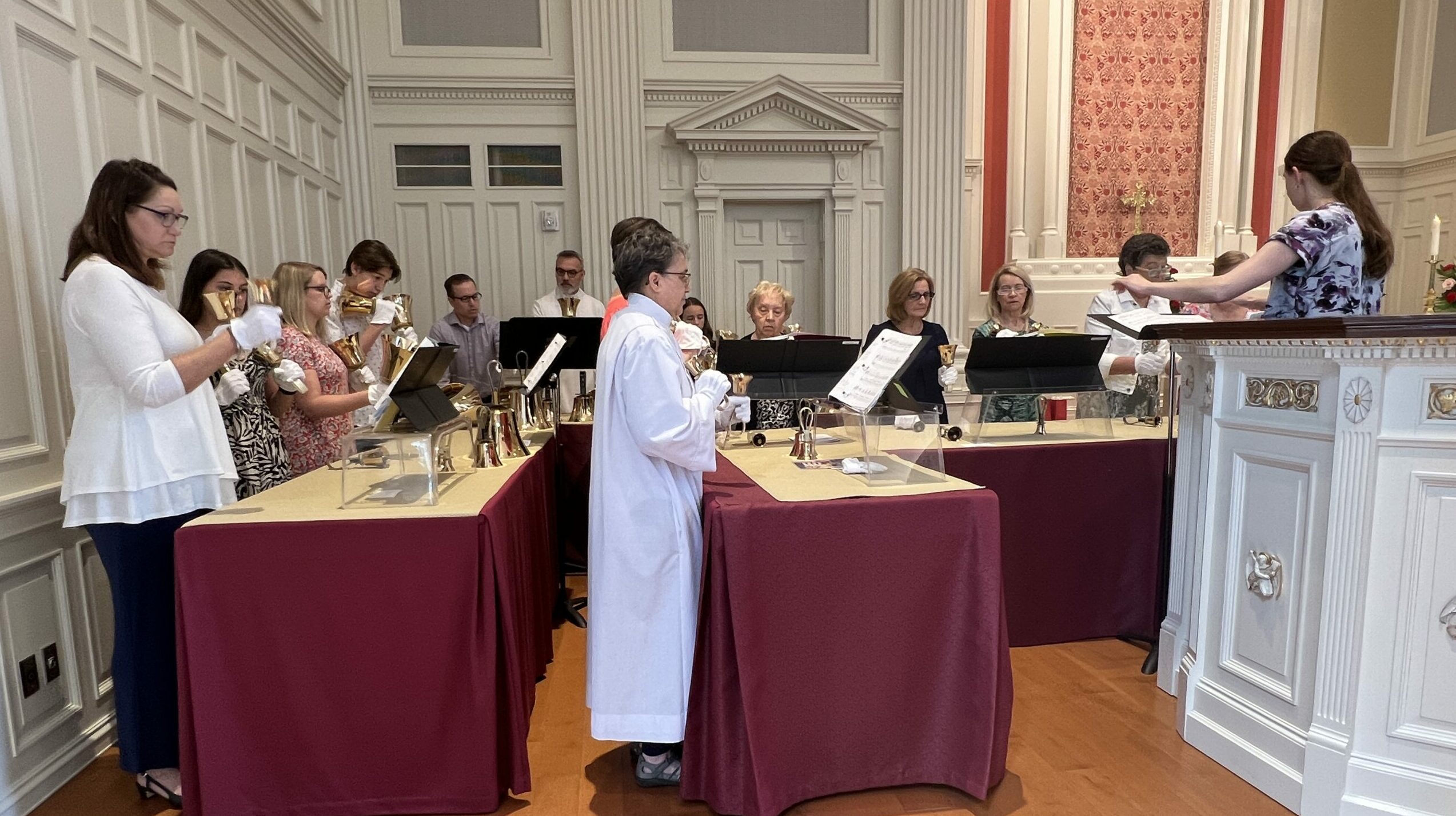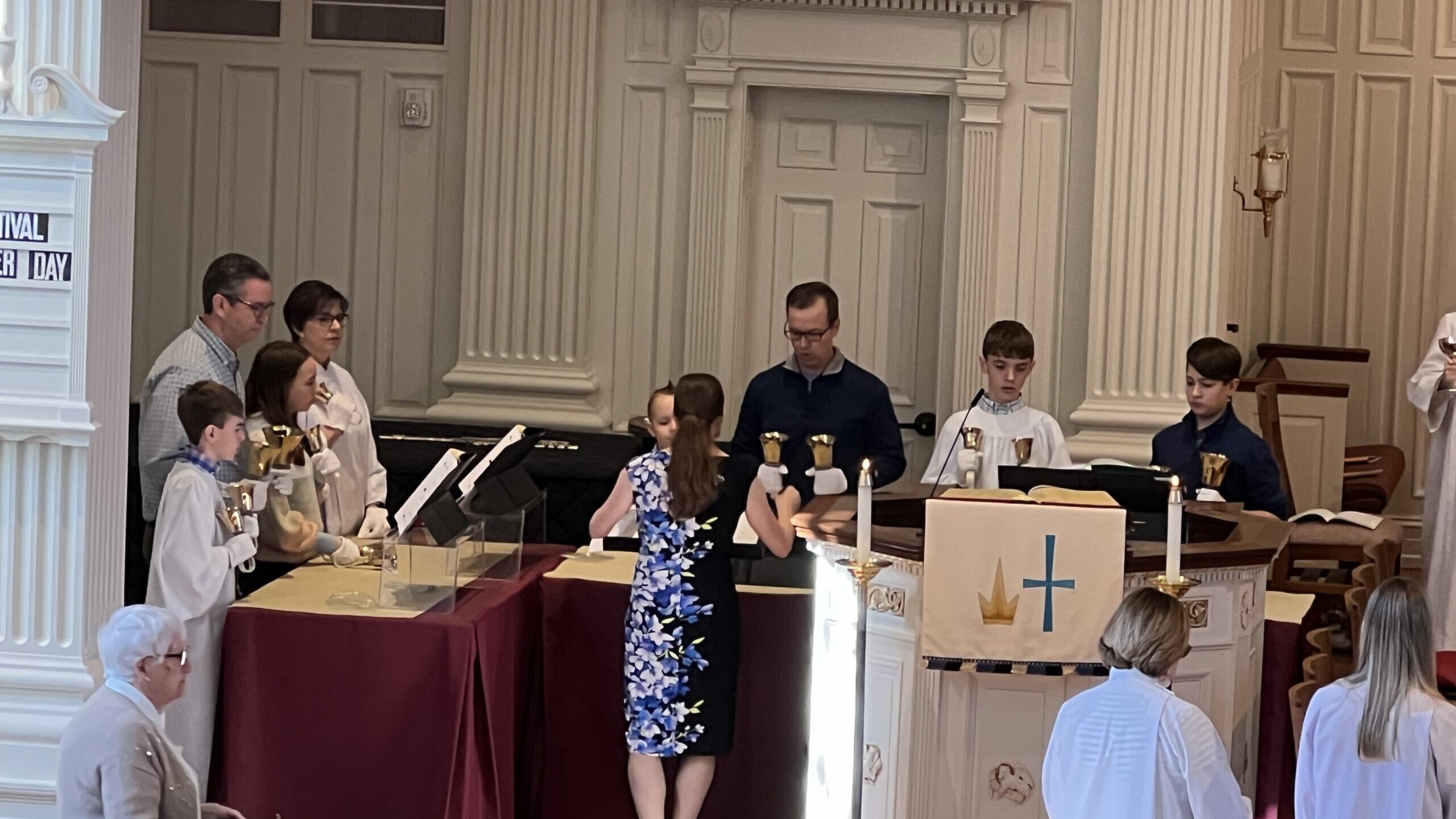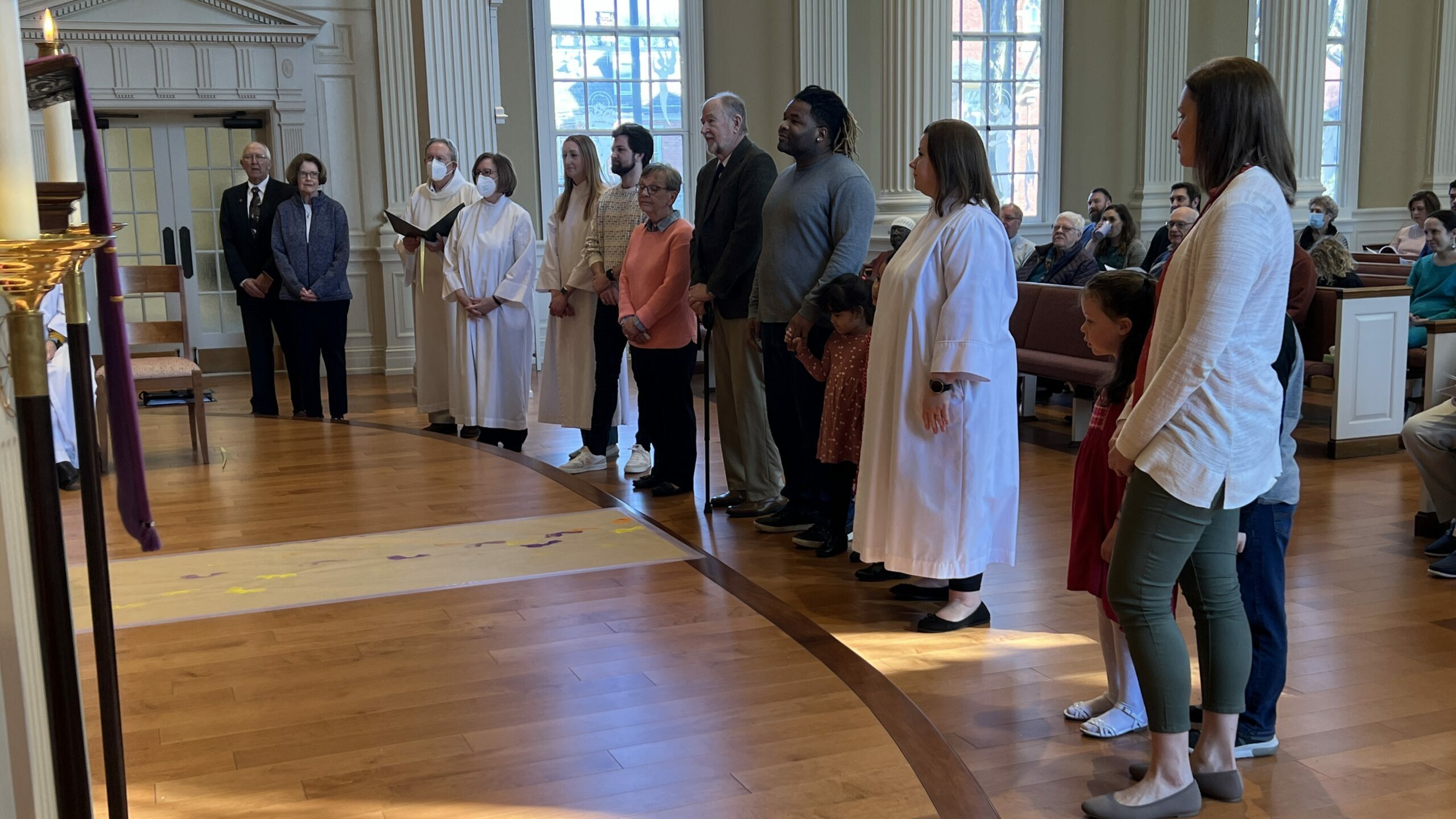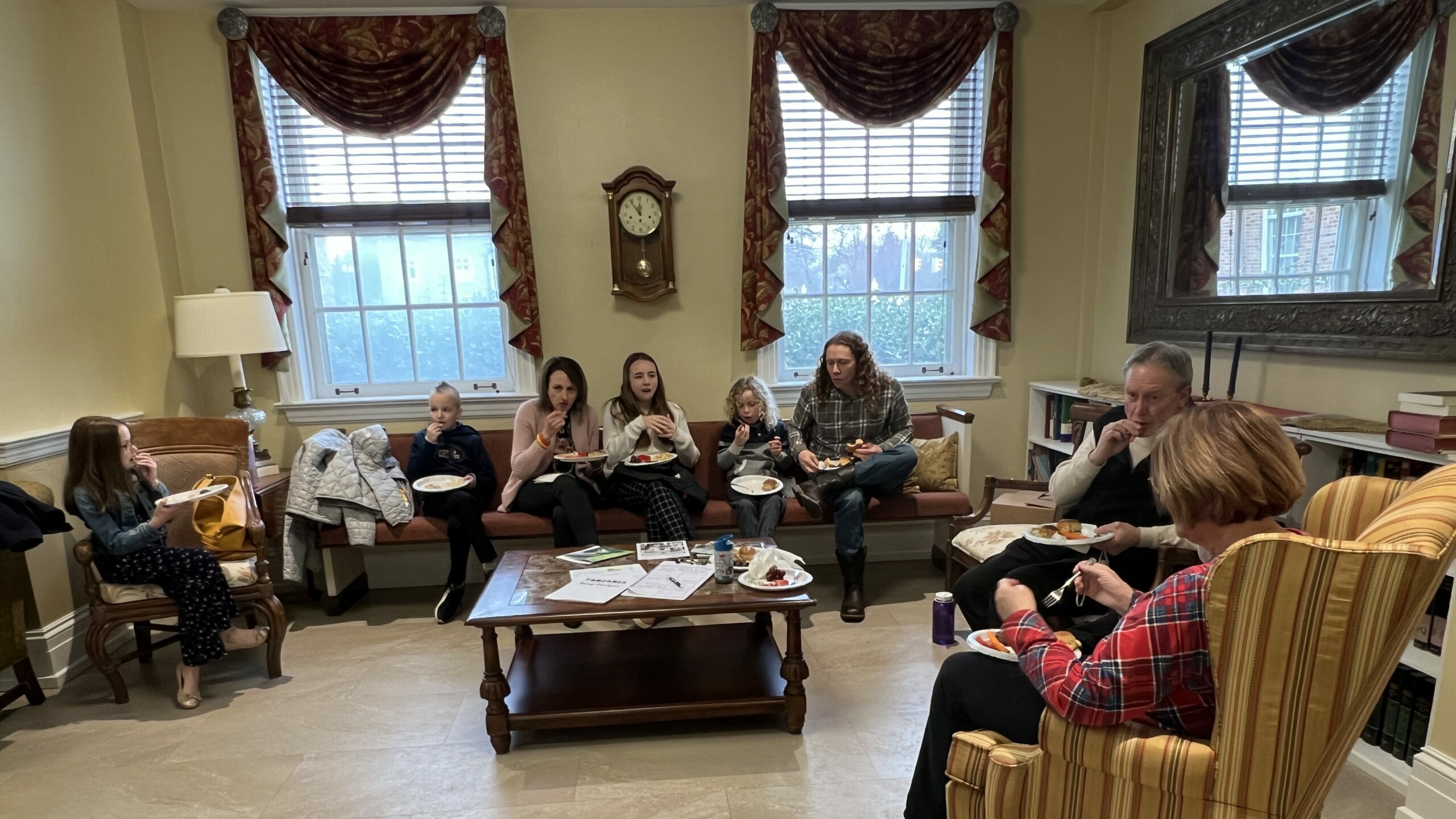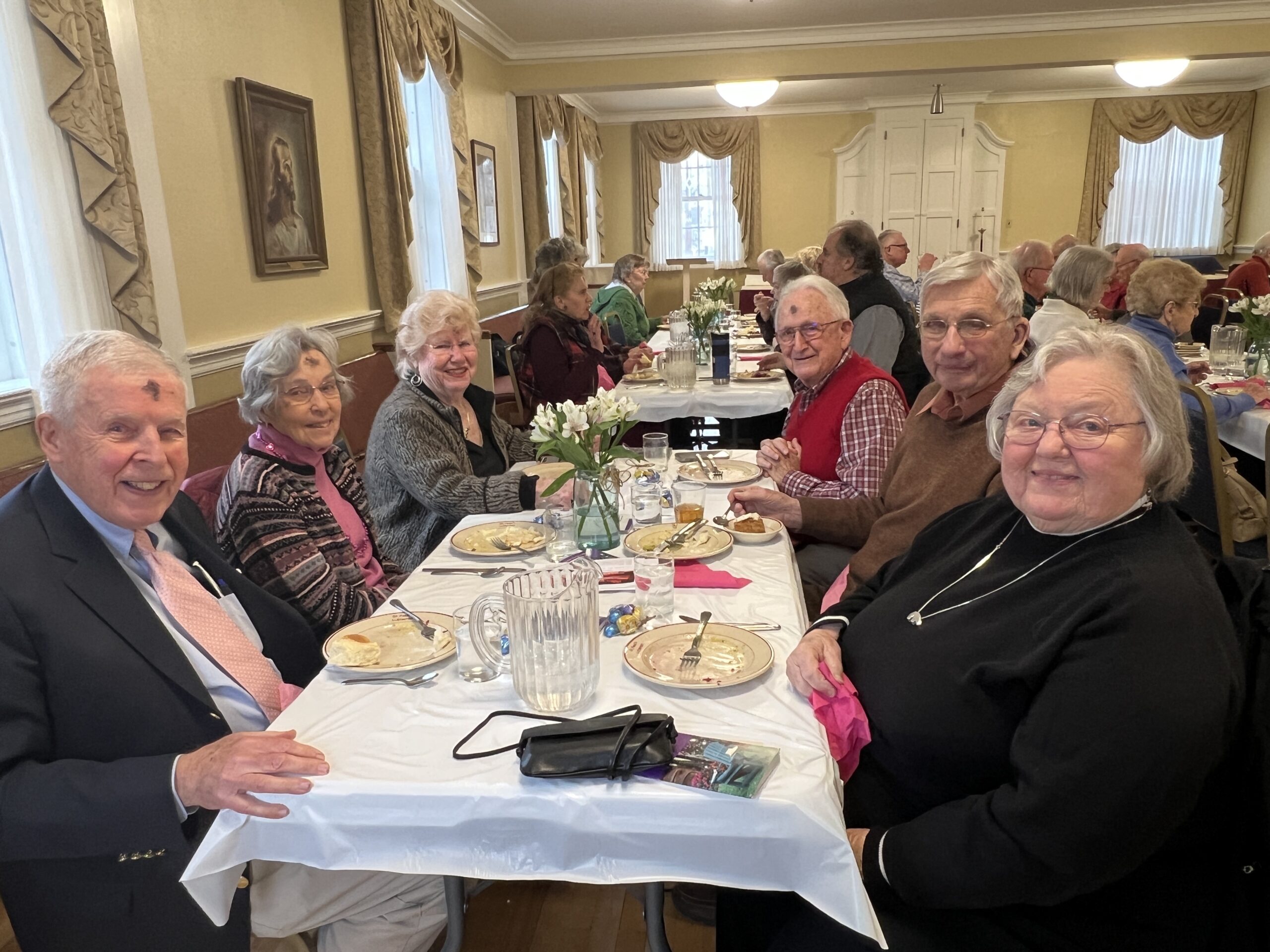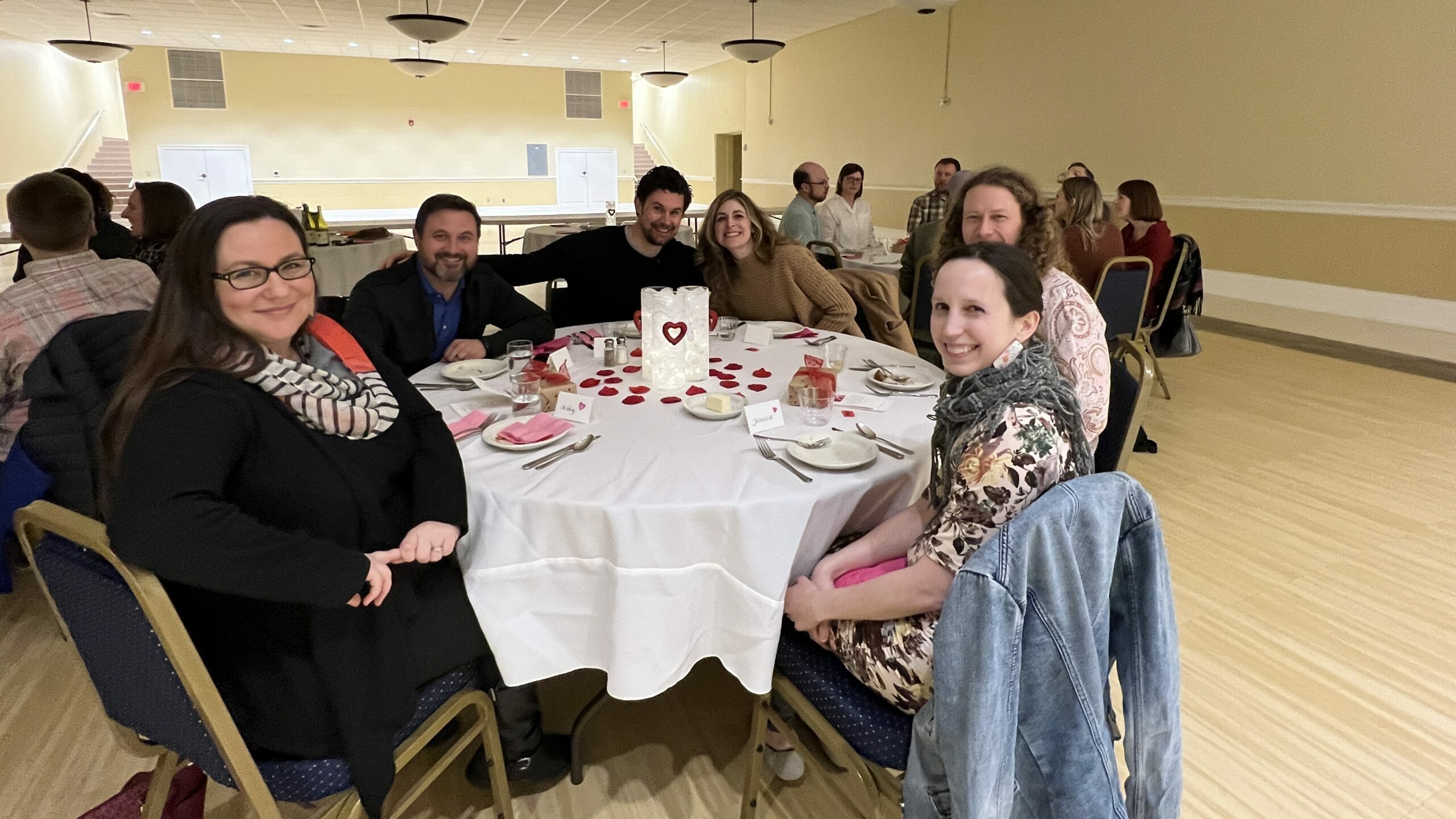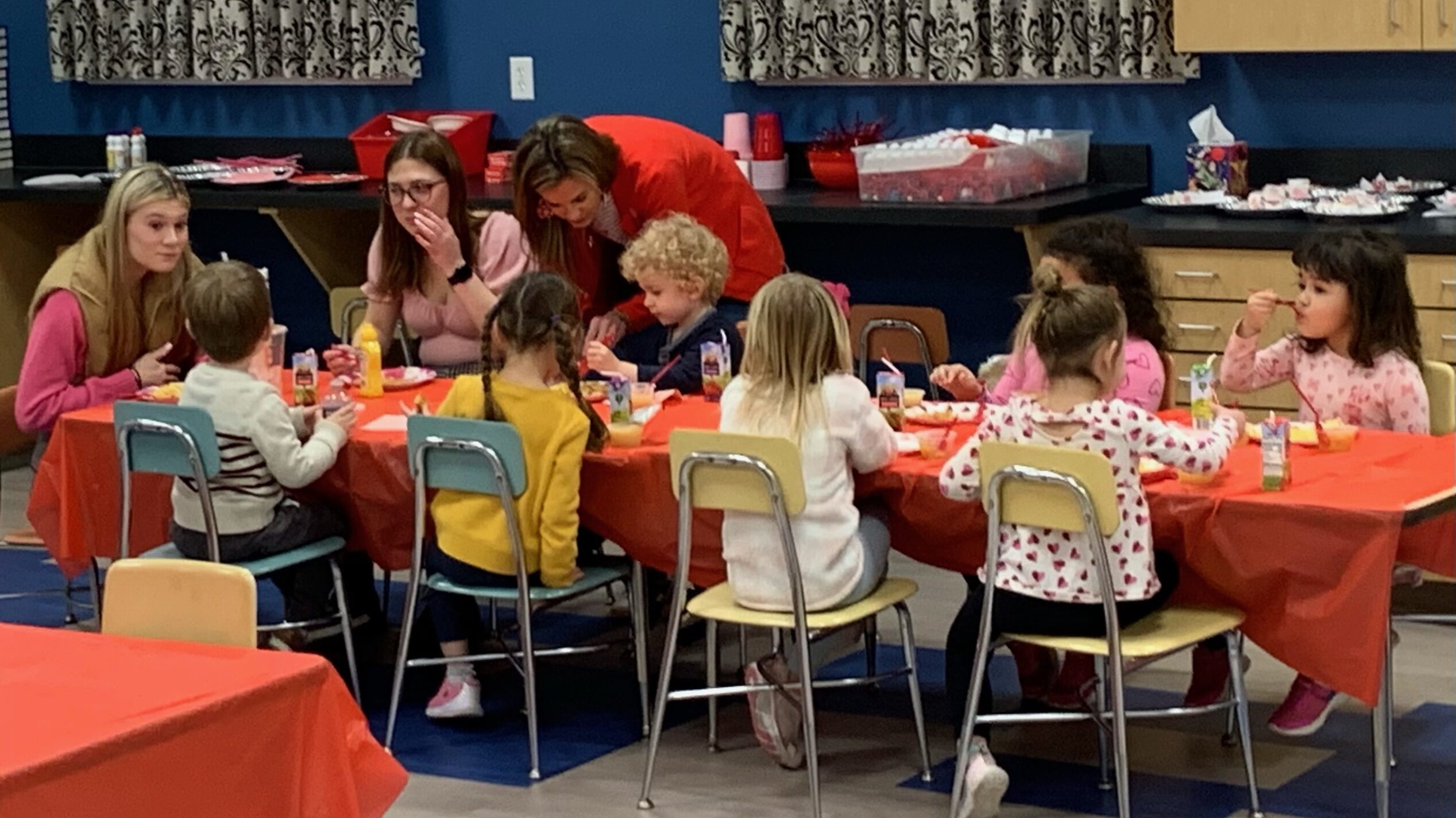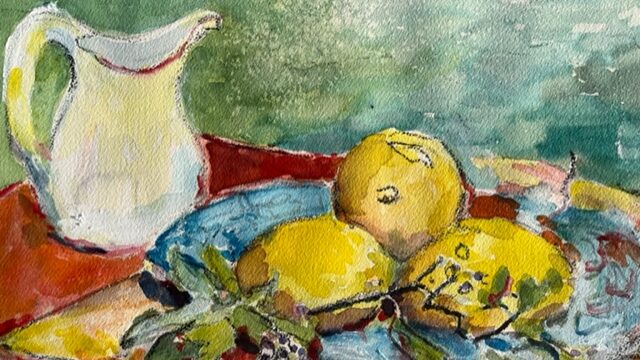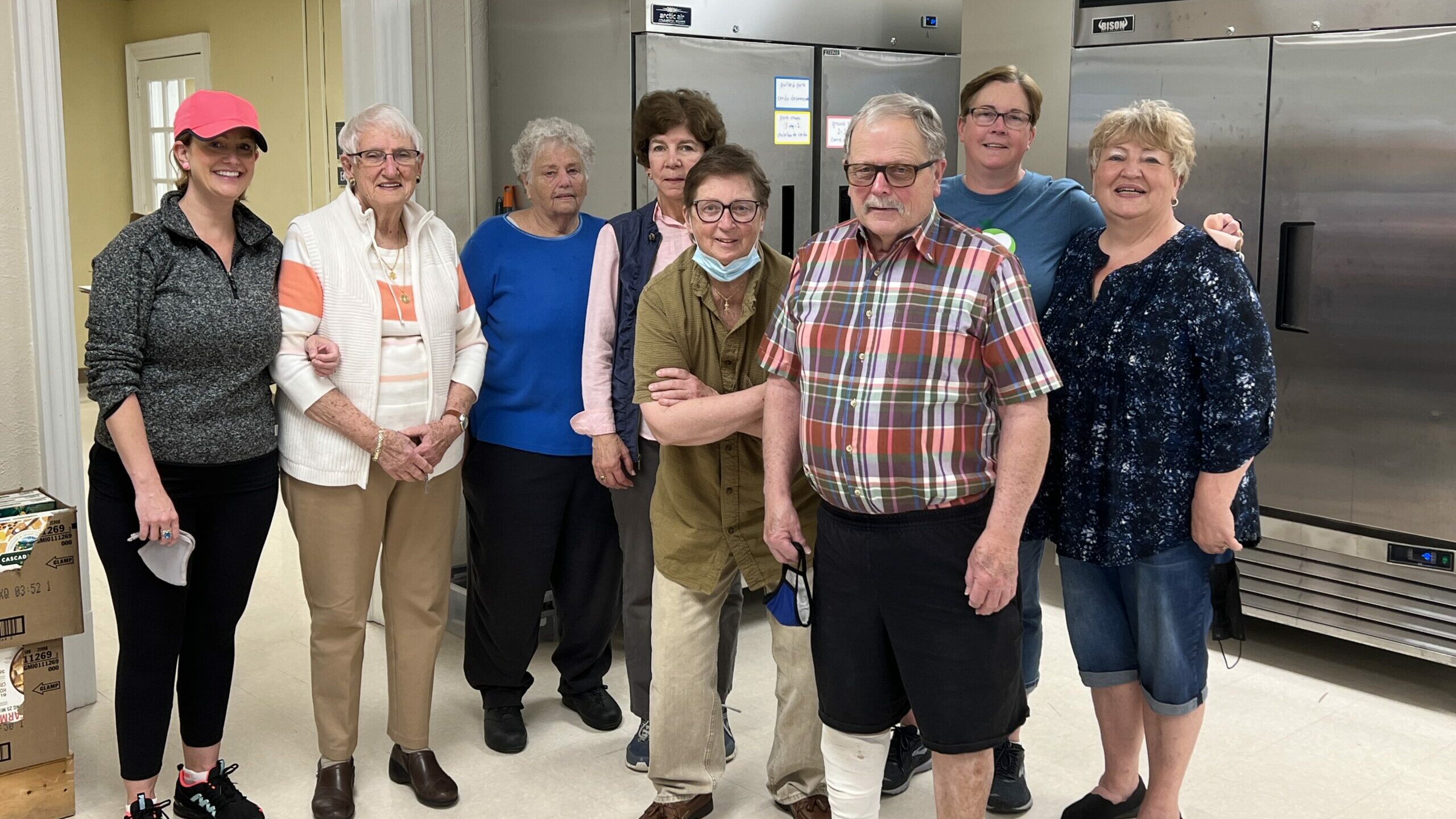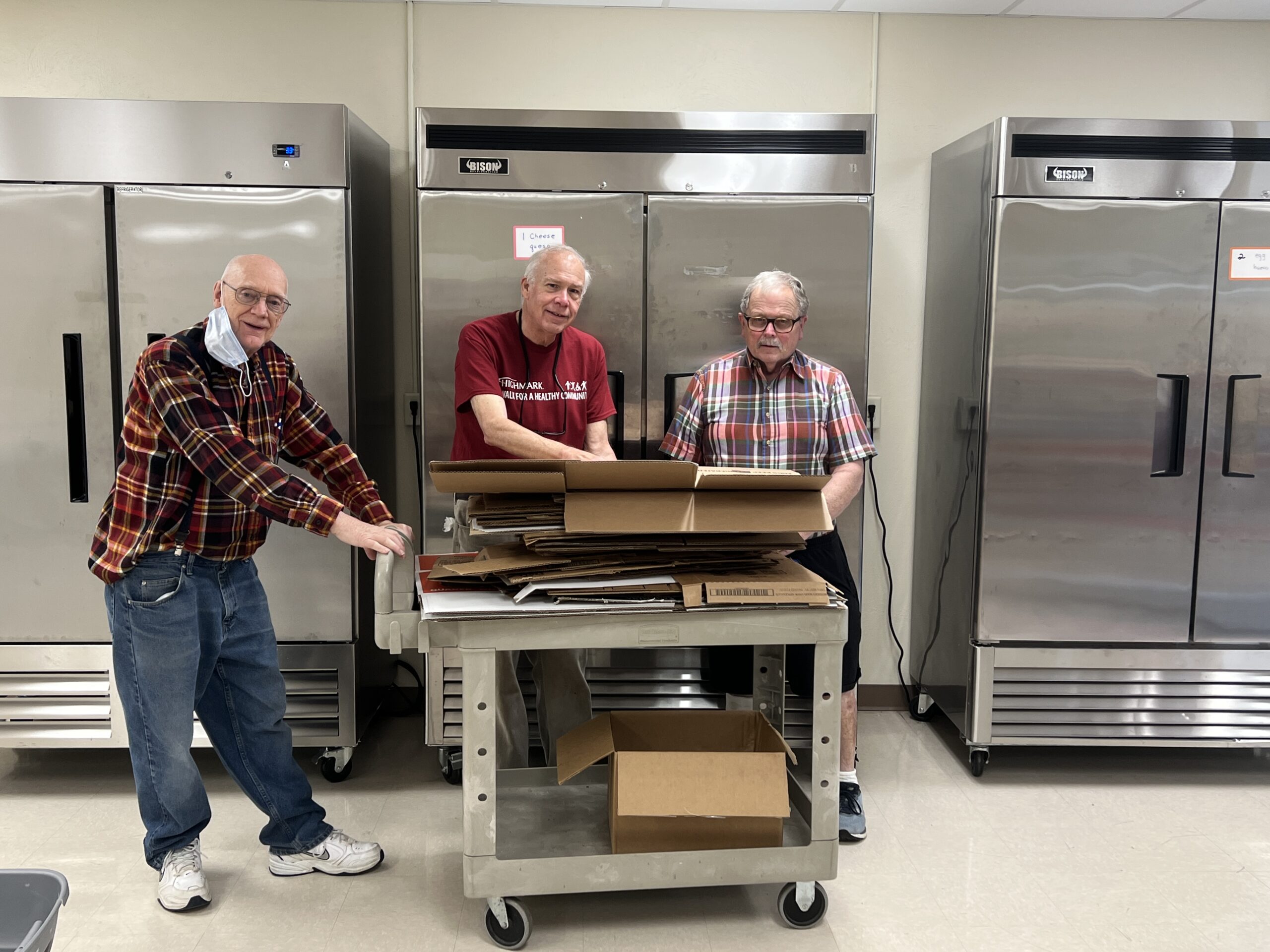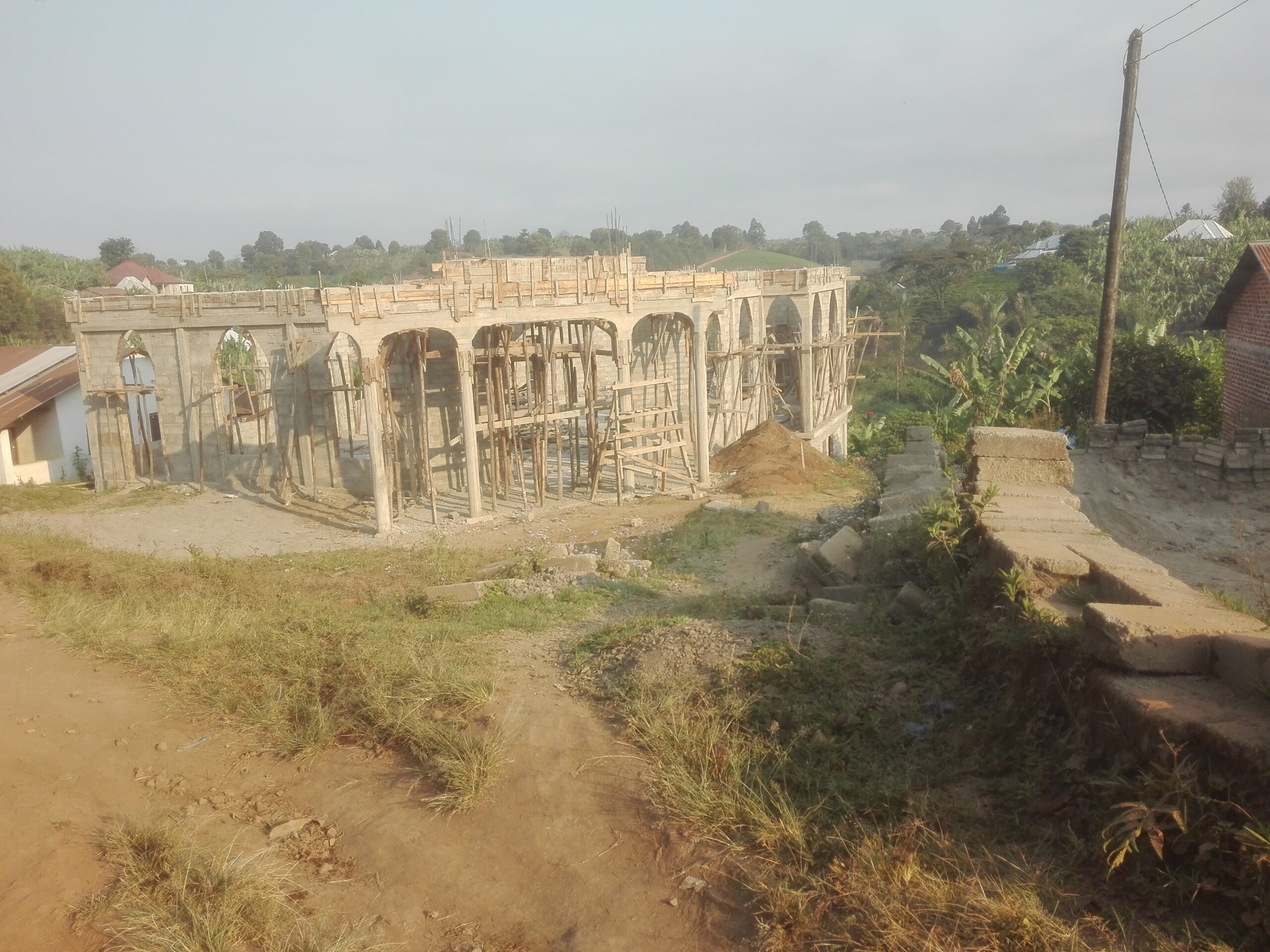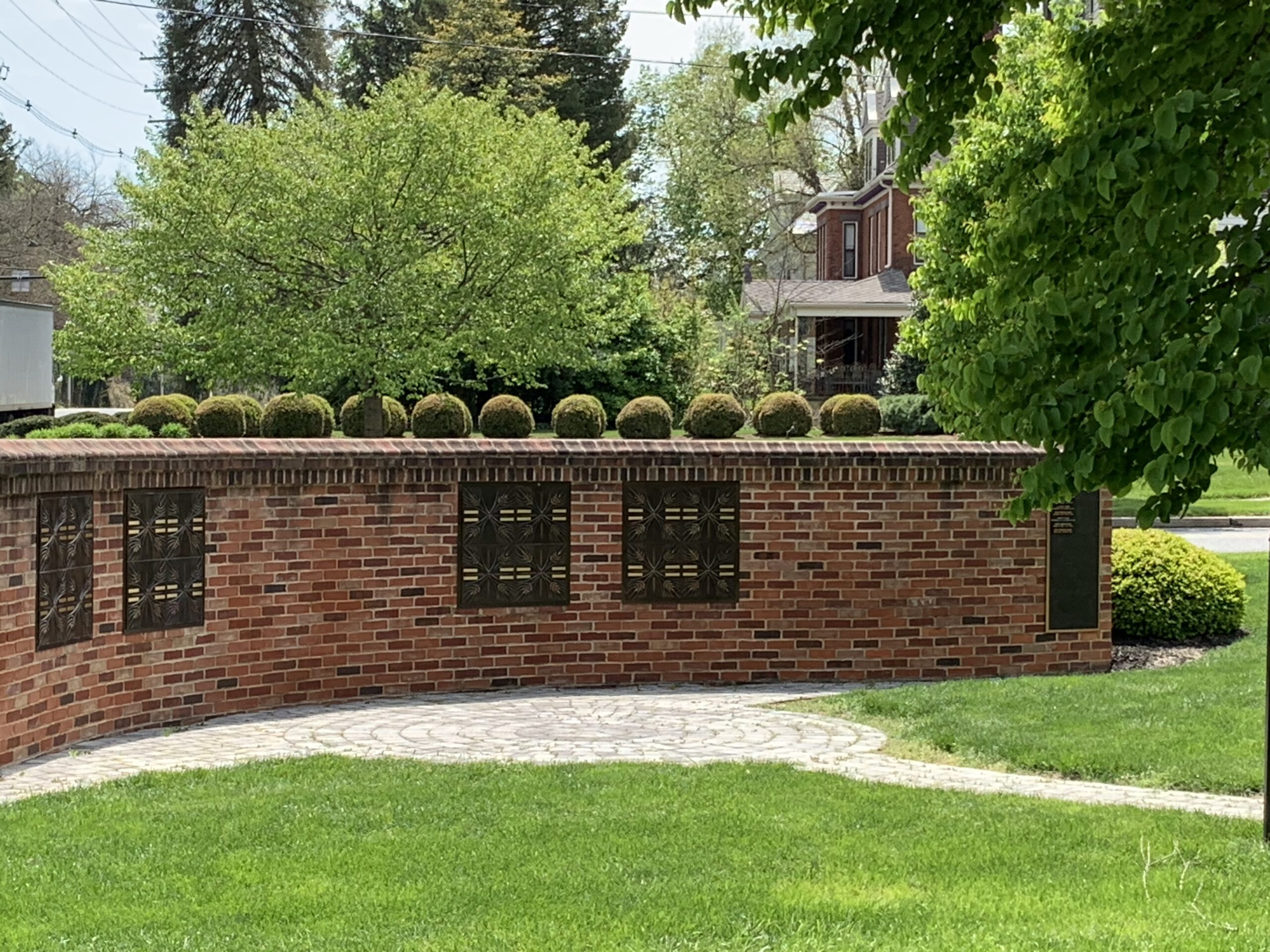 Holy Euchatist at 8:00 and 10:30 a.m. - Sunday School at 9:15 a.m.
Pastor Reep and His Family - Welcome Back from Sabbatical
Harvest Dinner Committee Selecting Wines and Beers
Backpacks Packed for Food Pantry Clients' Children
August "Vintage" Birthdays
Celebrating Pentecost with Choir, Strings and Organ
Children's Choir Sang for Mother's Day - "Blessing" - Last Performance Until Fall
Seniors Enjoying Lunch and Socializing After Ash Wednesday Service
Young Adult's Valentine's Social
Children's Valentine's Social
2023 Calendarrs are Still Available - All Proceeds Will Be Used To Install A Canopy for Food Pantry Walkway
Pantry Volunteers Serving 100 FamiliesEvery Week! We Celebrated Our 40th Amniversary on Sept 25
Pantry Clebrated 40th Anniversary 9/25/22 - Restocked and Ready for Clients
God's Work. Our Hands. - Volunteers Packed Assembled and Packed 1,000 Health Kits for Lutheran World Relieve on September 11
Church Being Built in Mpuguso is in the Third Stage
Springettsbury Ave Entrance
Monthly Newsletter
You will definitely want to read the September Newsletter in color which is posted on the webpage.  There is so much happening at St. Paul's and so many opportunities for everyone to get involved!  Reminder that the Harvest Dinner has been changed to October 7.  Please get your tickets now!
Upcoming Events
REMINDER TO GET YOUR HARVEST DINNER TICKETS NOW!  Date has been changed to October 7.
9/17/23 – Holy Eucharist 8:00 and 10:30 a.m., Presentation of Bibles to our youth, Confirmation and Sunday School for  all ages at 9:15 a.m.
9/24/23 – Holy Eucharist 8:00 and 10:30 a.m., AED Training, Confirmation, and Sunday School for all ages at 9:15 a.m.
10/7/23 – Harvest Dinner, Silent Auction and Live Auction of Pastor Reep's professionally-matted and framed watercolor paintings starting at 5:30 p.m. to benefit St. Paul's Food Pantry.  Details in "Our Church" Newsletter – Click below on Learn More!
10/22/22 – Consecration Sunday
11/19/23 – Annual Meeting
12/6/23 – St. Nicholas Holiday Dinner and Entertainment
Pantry in need of peanut butter and additional volunteers
Full details on any of the events can be found in "Our Church" Newsletter.
News
Webpage Calendars – We now have two calendars for viewing on our webpage.  The Calendar tab on the homepage at the top of the page is the monthly calendar you receive with your monthly "Our Church" newsletter and now in the footer at the bottom of the page, there is a weekly calendar.  The problem we were having was updates were done during the month to the events calendar but our monthly calendar was not being updated.  The weekly calendar will reflect any changes made and the footer with the weekly calendar can be viewed from any page on our webpage.  All you have to do is scroll down to the bottom of any page and click on the weekly calendar and scroll down on the calendar to view for the whole week.  Hope this will be helpful!
"Vintage" Member with birthday in September is Janice Cromer.  Because of health issues, Janice worships with us on youTube.  If you would like to send her a card, you can get her address from Patee.
Fall Sunday Morning Classes Beginning Soon:  Mark your calendars now!  Classes for infants through grade 6, Confirmation Classes and Adult Studies all begin on Sunday, September 17 at 9:15 a.m.  Look for details in the September newsletter.
Bible Study resumes on Wednesday, September 6..
Catechtics Instruction for the 2023/24 School Year begins on September 17 for young people entering the 7th grade this fall Sunday mornings at 9:15 a.m.
Children and Youth Activities and Upcoming Dates will be in the September Newsletter.
Choirs will resume rehearsals on Thursday, September 7th.  More information in August Newsletter.