St. Paul's spacious nave provides a beautiful and sacred space for Baptisms…
Welcome to God's Family and St. Paul's Family!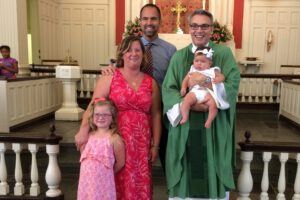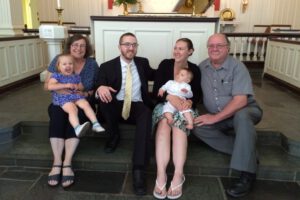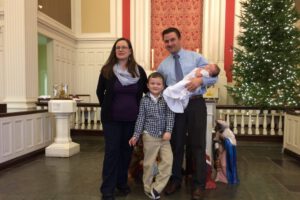 Three generations at St. Paul's:  parents, children/siblings and spouses and grandchildren share in the baptism of the newest member of their family.
and Wedding Vows.
  Many happy couples have celebrated weddings in St. Paul's over the years.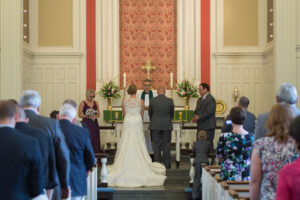 Pastor Reep may be contacted through the church office to discuss the Lutheran tradition and liturgy, available dates, and our many facility options for preparations and receptions. The serene neighborhood and adequate parking for guests are a perfect introduction to the Services.
"….make my joy complete; be of the same mind, having the same love, being in full accord and of one mind."  Philippians 2:2