We are led in worship, mission, outreach, and service by The Reverend Stanley Reep.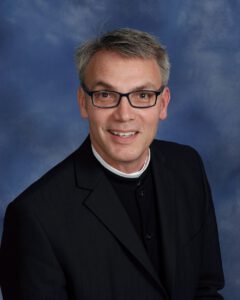 Rev. Reep is a graduate of the Lutheran Theological Seminary at Gettysburg, PA, and was  Ordained in 1988. Before coming to York, he served congregations in Palmyra, Beaver Springs and Beaver Falls, Pennsylvania.
He was called to St. Paul's Lutheran Church to become our senior minister in 2004. On September 8, 2013, St. Paul's congregation joined in celebrating his 25th Anniversary of Ordination.
The Pastor's love of God is made known through preaching, teaching, music and art.  His enthusiasm for ministry both locally and around the globe is evidenced  in the breath of the ministry carried out by our congregation.
Thank you Pastor Reep for doing God's work in our Congregation and in our community.