In 2010 we entered into a joint gardening project with our neighbors at the Unitarian Universalist Congregation of York. The garden is located on the property of the U.U. Church just south of St. Paul's on George Street.  Working in God's soil with compatible people is a joy. The garden is "green" in every sense of the word; care is taken with the plantings, choices of plants, locale and weather considerations. We have been blessed with an abundance of wonderful produce since 2010 for St. Paul's Food Pantry.
The pleasure of working together has reaped a harvest of food and friendship for the community.  We provide this produce to our Food Pantry clients on Tuesdays. The client's are thrilled with the fresh fruit and vegetables in season.
What does our garden grow?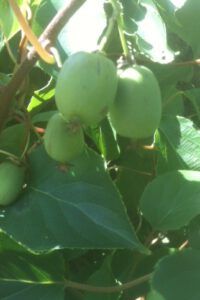 Kiwi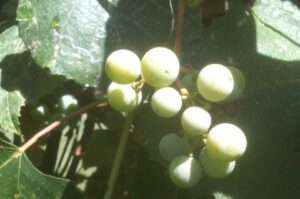 Grapes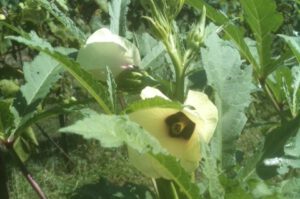 Okra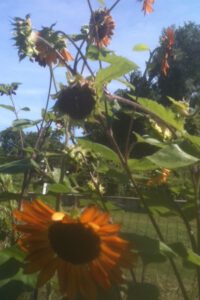 Sunflowers to attract bees for pollinating!

Looks like some tomatoes in there!
Picture of two of our hard working gardeners and produce from the 2016 garden.  They need to be commended for working out in the heat this summer!!!!  Thank you!!!!